The Garden is now 4 years old already?! Where has the time gone?!
We can't believe how much things have changed, and how many amazing people we have met since we opened. We are truly humbled by the support we get from our amazing community, we are committed to making The Garden, Strathmore's favourite Cannabis shop. We can't wait to see what kind of fun we can come up with next!
To celebrate, we are having a kick ass sale & giveaway – for one day only!
Wednesday February 15th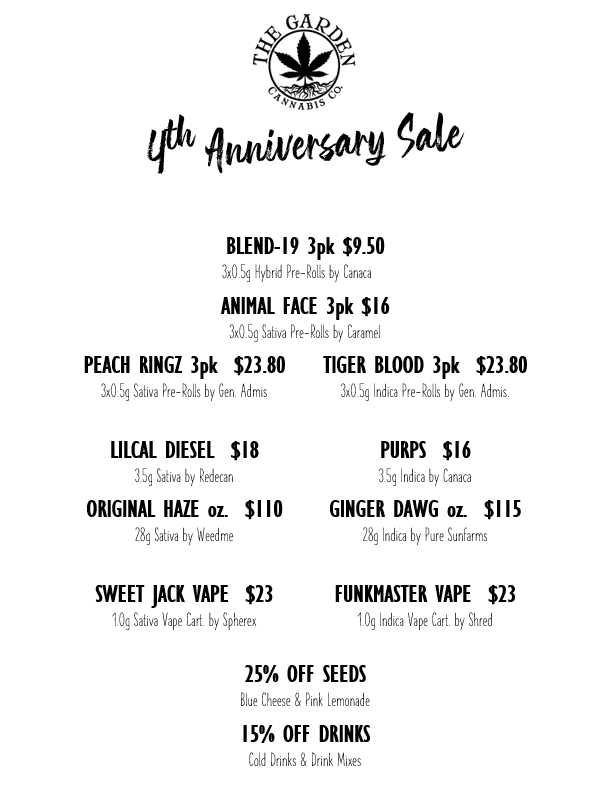 *Cannot be combined with any other discounts or special offers, while supplies last*