CONTEST
Guess how many Mini-Eggs are in the RYOT bong!
(bong measures 9.5″ tall x 3.25″ diameter at the base)
PRIZES
GRAND PRIZE: RYOT Clear Teardrop Bong filled with mini chocolate eggs, as well as some assorted goodies! PLUS: 3 grab bags for the runner ups!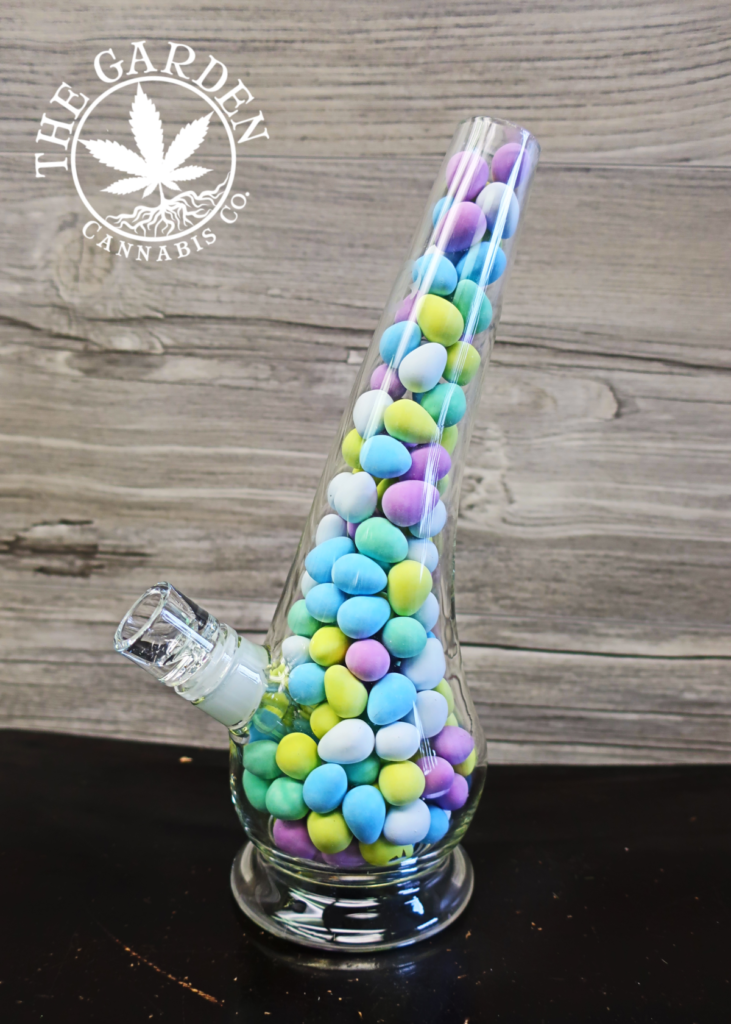 CONTEST RULES
-Use the form above to enter your guess on how many mini eggs are in the bong.
-Please submit only one guess per person. If more than one guess is received, the first submission will be the one that counts.
-The mini-egg filled bong can be viewed in-store, however it must remain in the display case, and cannot be handled.
-The person who guesses closest to the actual number of eggs is the winner of the GRAND PRIZE. If more than one person guesses the correct answer, there will be a tie breaker.
-The next 3 closest answers will get a grab bag.
-The contest runs from March 26 – April 5th, the winners will be announced on April 6th!
*You must be over 18 years of age to participate in this contest.
*If you are the winner, you must be able to pick up the prize in-store, and produce picture identification, if it appears you are under the age of 25.